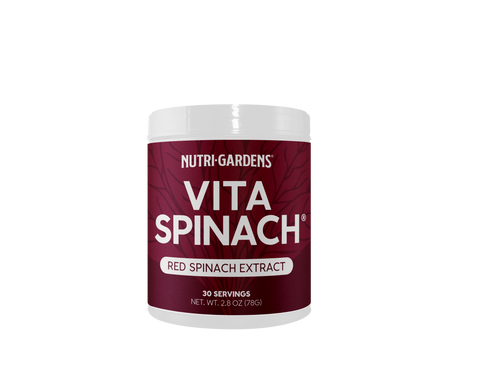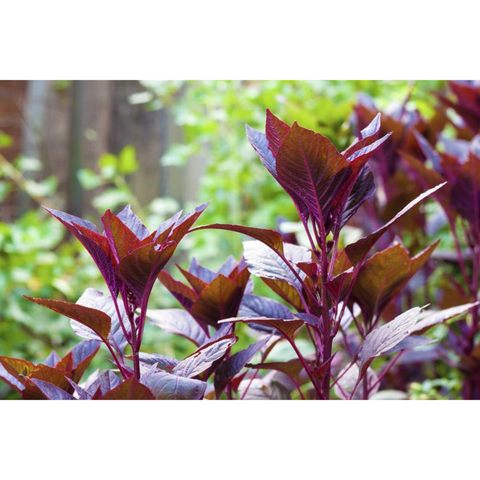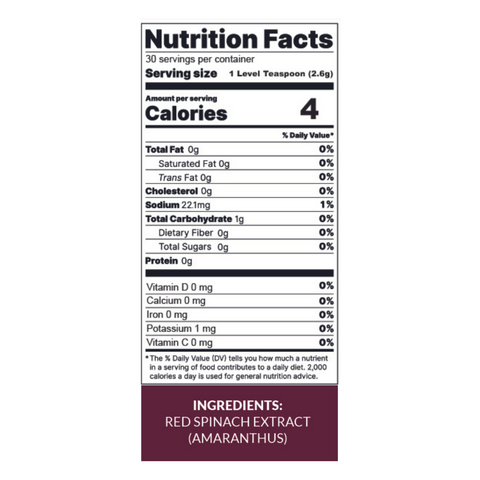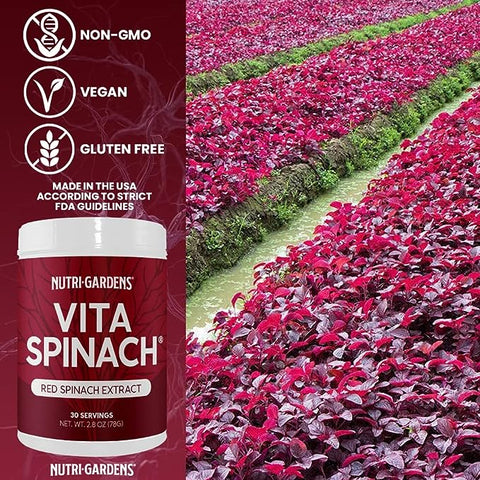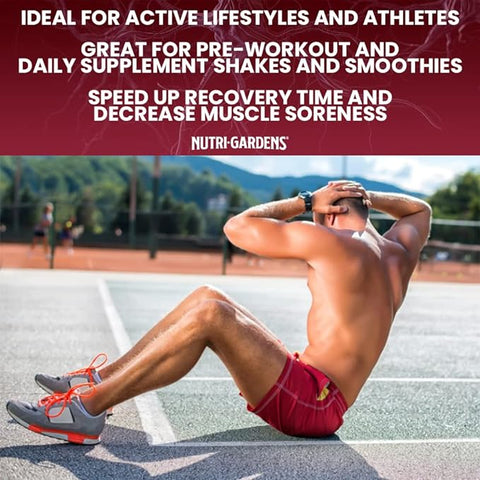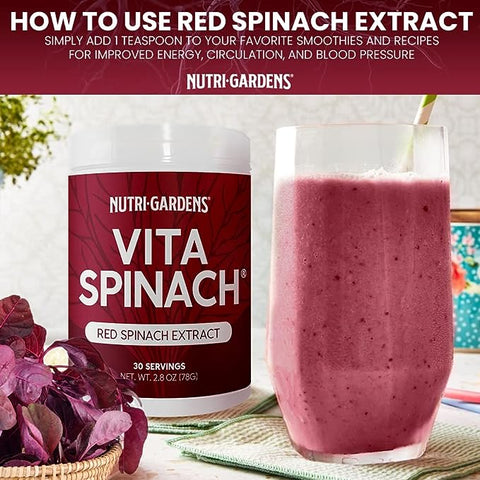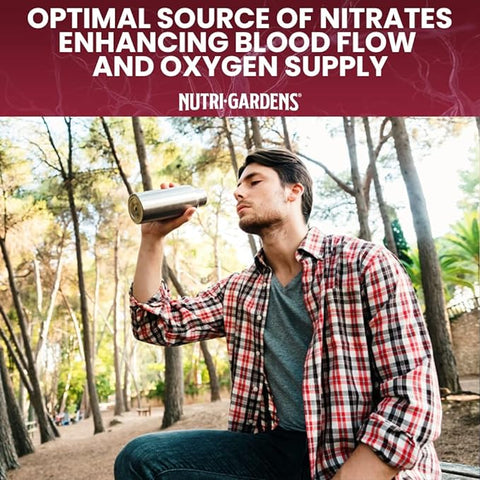 VITA SPINACH®
Unleash Nature's Potency: Red Spinach Extract Packed with Nutrients for Wellness.
90-Day Money Back Guarantee
Vita Spinach® is pure Red Spinach Extract for Healthy Circulation
Whether you're a competitive athlete or working at a desk all day, there are times when we all need an extra boost to keep going. Enjoy lasting energy without added sugar with Red Spinach Extract.
This superfood is revered by ancient cultures in Asia and the Americas for its ability to increase energy for the long haul. Also known as "amaranth," red spinach is a vital endurance food in many parts of India due to its high levels of naturally occurring nitrate. Like a well-trained marathoner, red spinach thrives in high altitudes, strong winds, and blazing temperatures. Vita Spinach® can also withstand drought and dry conditions.
Rest assured there are no oxalates or pesticides in Vita Spinach®!
NATURAL YET POWERFUL
Red spinach is one of the richest sources of nitrates discovered. This "miracle molecule" enhances blood flow and oxygen supply to organs. A study from Massey University in Auckland, New Zealand, revealed that red spinach increased nitric oxide levels and significantly improved time to exhaustion. All of these benefits are packed into this endurance-boosting superfood that you can easily incorporate into your diet.
MADE WITH CARE AND YOU IN MIND
We put our hearts into our recipes, ensuring you get the highest quality without harmful additives, just as they should be. Our chef and founder has tested every batch for quality and efficacy, following strict FDA guidelines.
Vegan
Non-GMO
Gluten-free
No artificial flavors
No preservatives
HOW TO USE RED SPINACH
With unmatched quality natural ingredients, this supplement is best-taken one to two hours before exercise or as a daily practice to support a healthy heart. Add 1 teaspoon of Red Spinach extract to smoothies and recipes for improved energy, circulation, and blood pressure. 
INGREDIENTS
Pure red spinach extract. Yes, that's it! No nasty additives, preservatives, or fillers.